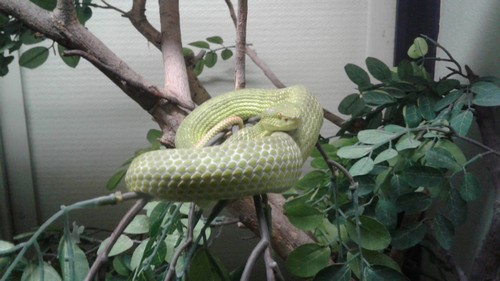 Back in Bangkok, medical snake farms and losing my way
Bangkok wasn't any less rainy that the rest of the country. Well maybe it was – it wasn't the torrential downpour that had engulfed the south of Thailand, but it was enough to make things generally miserable. Alex was back and forth to the teaching job fair in the hotel across the road, leaving me to my own devices, and the devil makes work for idle thumbs. Basically, I was just idle.
After a couple of boozy nights out around the notorious Soy Cowboy district, I was beginning to hate this city. On one such occasion, we were having a few drinks in an (in)famous hostel bar – which for their sake is best to remain nameless, when a backward baseball cap wearing knucklehead decided to have a go at me for smoking a cigarette, in a drunken slur tirade. For this piece, vocalise a general American "bro" accent.
"You shouldn't smoke maaaaan. It's like baaaaad mannnnn.  I know….I know…because…because my mum and dad are cardiologists right! Yeah. Cardiologists. And I know. Because I'm FUCKING RICH. I'm so FUCKING rich man! Hhahaha. I'm rich man. You wouldn't believe. HEY EVERYONE! EVERYONE WHO WANTS SHOT COME GET ONE! YEAAHHHH!"
Or words to that effect.
He lost his way with his initial argument because he remembered how rich he was. He wasn't the only one behaving thusly either – the hostel was and is full of them. Loud, brash, obnoxious singlet wearing individuals whose sole purpose in life seems to be to drink as much Jagermeister as possible and then throw up in a bin. I was getting tired of it. I retired to the smoking room with a brandy.
When Alex was finally free, we did manage to see something worthwhile and interesting. Atlas Obscura has a number of cool sights to see in Bangkok, but we opted to choose the medical snake farm – an institute that houses deadly snakes for study and to develop anti-venom. Now that sounded pretty awesome, so on another rainy afternoon, we take a taxi across town to see a different kind of snake to the one in The White House.
And for the price of admission (200 bhat ), It was well worth it. I remember doing a primary school "topic book" on camouflage when I was around 10 years old, and I specifically focused on snakes – and as a result, I kind of developed a big thing for the creatures. I think they're magnificent beings. I always say I'm the polar opposite of Indiana Jones, as he's terrified of snakes, and I'm terrified of spiders. But don't get me wrong – I wouldn't fancy coming across a king cobra in the wild.
Taking in the snake demonstration was memorable, particularly as you got to witness the cobra strike (which was awesome) and the opportunity to hold the massive Burmese python (even more awesome). The medical centre and snake skeleton exhibition were really interesting too, and the only disappointment was not being there on a day when they demonstrate venom extraction. If you're in Bangkok and you want to do something other than getting fucked up, I highly recommend it.
Time was not on our side, and Alex had to finally return to Bishkek once the job fair was complete. We said our goodbyes at the airport once again – as we had done what seems like a lifetime ago back in early November. Who knows when we would cross paths again?
And so I ventured back into town to do what I always do. Like a dog off the leash, I ran riot and regressed into debaucherous ways. I did things that night that I'm not particularly proud of, but by god at the time it was magical. I'm saving this one for the book – just in case I'm ever offered a teaching position and someone reads this.
Breaking Bad was a good TV series, wasn't it?
As a result of my deviation, I had put myself back some ways and had missed a full 24 hours because I was asleep. I booked another night at the over-priced hostel and wearily trudged the streets that evening in a fit of lonely despair, searching for a bit cardboard to make a hitch sign. Tomorrow I will rise early and attempt a difficult hitchhike to Siem Reap in Cambodia. Angkor Wat awaits – but I don't really care.
Have a look at some random, crap photographs I took from my last ever visit to this shit hole. Bangkok is a dump.